Eye-Catching Exhibition Advertising Displays in Kampala
When it comes to exhibitions in Kampala, you want to make a lasting impression with eye-catching advertising displays. At Expo & Displays Ltd, we offer a wide range of display options that are sure to attract attention and engage your target audience.
One of our standout options is the teardrop banner stand. Its unique shape and vibrant graphics make it an excellent choice for exhibitions. Whether placed indoors or outdoors, the teardrop banner stand stands tall and catches the eye of passersby, effectively promoting your brand and message.
For a versatile and portable display, our pop-up banner stands are a popular choice. These easy-to-assemble stands allow you to create an impactful backdrop for your exhibition booth. With their customizable graphics, you can showcase your products, services, or key messages in a visually appealing manner.
If you're looking for a display that offers maximum visibility, consider our double-sided L banner stand.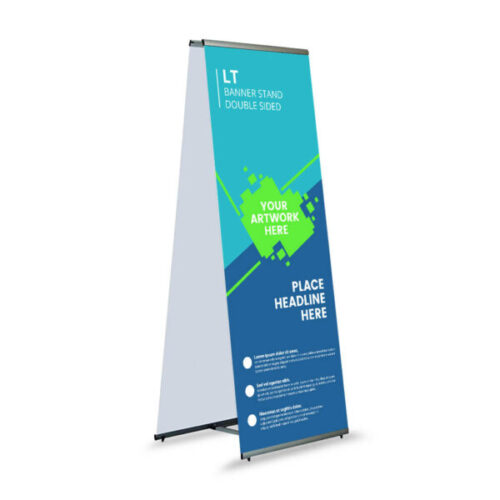 This stand ensures that your advertising message can be seen from multiple angles, making it perfect for high-traffic areas within the exhibition venue. Its sleek design and easy setup make it a practical choice for exhibitions in Kampala.
To showcase multiple messages or promotions, our premium Velcro popup stands are a great option. With interchangeable graphics, you can easily update your display throughout the exhibition. This allows you to cater to different audiences and capture their attention with targeted messaging.
We understand the importance of creating eye-catching exhibition advertising displays that leave a lasting impression. Our range of banner stands ensures that you have the right tools to effectively promote your brand, products, or services at exhibitions in Kampala. Contact us today to discuss your exhibition display needs and let our experts assist you in creating a visually stunning and impactful display.